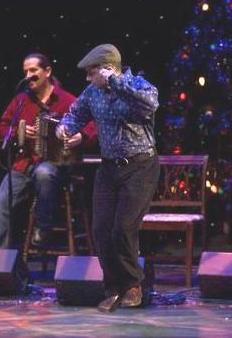 Ben Power dancing with Solas
The Pride of Erin is pleased to announce our 2011 series of sean-nós (old style) Irish dance workshops!
Sean-nós, a percussive style of dance performed to Irish traditional music, is a form of dance that is much older than the type of Irish dancing more commonly seen today and has a number of characteristics that make it significantly different from its modern cousin. Whether you're new to Irish dance or a seasoned professional, this will be a great opportunity to learn sean-nós dance.
This year, a series of three workshops will be taught by Ben Power. Ben, a flute and bodhrán player, singer and sean-nós dancer from Liverpool, England has an M.A. in Traditional Irish Music from Limerick University's renowned Irish World Music Centre, is currently working on a Ph.D. in Ethnomusicology at UCSD and has been principle dance teacher at the Sean-Nós Northwest festival in Portland, Oregon.
Workshop Info
Workshops will be announced here, and by email. Send mail to info@pride-of-erin.com to be included on the mailing list. Our workshops have been funded by a grant from the Alliance for California Traditional Arts and will be free of charge to participants. Please RSVP to info@pride-of-erin.com if you plan to attend so we have a headcount for planning purposes.
Shoes: Please bring shoes with smooth, hard leather soles. If you don't have leather, look through the closet for something that makes a little noise and doesn't get "stuck" when you brush your foot on the floor (the way sneakers do). Loafers or low-heeled boots are often good. Because of the number of dancers, please don't wear Irish hardshoes or taps. The noise gets a little overwhelming. Sandals, high heels, clogs, or soft-soled shoes aren't suitable.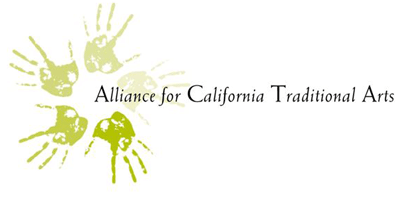 This project has been made possible by a grant from the Alliance for California Traditional Arts, in partnership with the Walter & Elise Haas Fund, The William & Flora Hewlett Foundation, The James Irvine Foundation, and the Surdna Foundation.